What is Cloud VPN Exactly?
Anton P. | April 28, 2020
The label Cloud VPN usually refers to a specific type of VPN technology that focuses on securing the cloud and its resources. While this is the traditional, widespread definition, the industry does not shy away from deliberately modifying its meaning. As a result, some descriptions of cloud VPN do no justice to this concept. In this article, we aim to look closer into this concept, find out its use cases and potential flaws.
The rise of cloud computing and dangers within
Over the years, many businesses have pushed to move their resources to the cloud and abandon the need for private servers and data centers. For some, cloud computing became a cost-effective way of delivering services on-demand via the internet. IDC has predicted a surge in cloud technology use statistics. It claims that 2020 will end with 67% of corporate infrastructures evolving into cloud-based services.
Security breaches when it comes to cloud-based services are also a possibility. Many scandals circulate the web when people's private data leaked from their accounts. The problem here is that anyone with correct credentials can access information stored on cloud-based services. Additionally, hackers constantly scour the playground for weak spots in security barriers.
The basics of getting to know cloud VPN
Over the years, the market for cloud VPN services became a competitive landscape, valued at 5.5 billion dollars in 2019. Experts predict a huge leap forward by 2025, suggesting that the market value might reach 11.96 billion dollars by that time. However, experts describe this market as slightly fragmented. While Google, Microsoft, and Cisco Systems are one of the major players in the industry at the moment, an increasing number of new competitors emerge.
The rapid digitalization of companies and their decision to rely on cloud-based services fuel this market growth. Therefore, businesses have to pay attention to the security and authenticity of their services empowered by cloud-based technologies. Cloud VPN solutions address the data security concerns when businesses decide to switch to the cloud-based mode.
Can you use a traditional VPN as a cloud VPN service?
A brief answer: no, you cannot. The creators of traditional VPNs do not adapt their products to the cloud environment. They lack significant security measures that would make them suitable for protecting data to the highest degree.
A cloud VPN guarantees that people can access a company's data, files, and applications in the cloud through a website or desktop/mobile app. Furthermore, regular VPNs work when users set up their infrastructure in their devices. This is different for cloud VPN: it becomes a component of the company's cloud delivery system.
In most cases, it is suitable for businesses and corporations, looking for ways to enhance the security of their cloud-based services. Regular users might want to get traditional VPNs, unlocking geo-blocked content, hiding IP addresses, and keeping their online matters private.
You might stumble across misleading promotions for cloud VPN APK in various stores. While they carry the name, their functionality usually resembles a regular VPN app. If you want a VPN to serve you by concealing your IP address and giving you more freedom around the web, consider getting a free Atlas VPN trial.
What are some reputable cloud VPN providers?
When scouting the internet for a reliable service, you are likely to stumble upon the Google Cloud VPN. It is a service, letting users connect the network on their premises to the Google Cloud Platform on Virtual Private Cloud (VPC) network. While traditional VPNs promise to guarantee privacy and security while browsing the internet, a cloud VPN makes other pledges.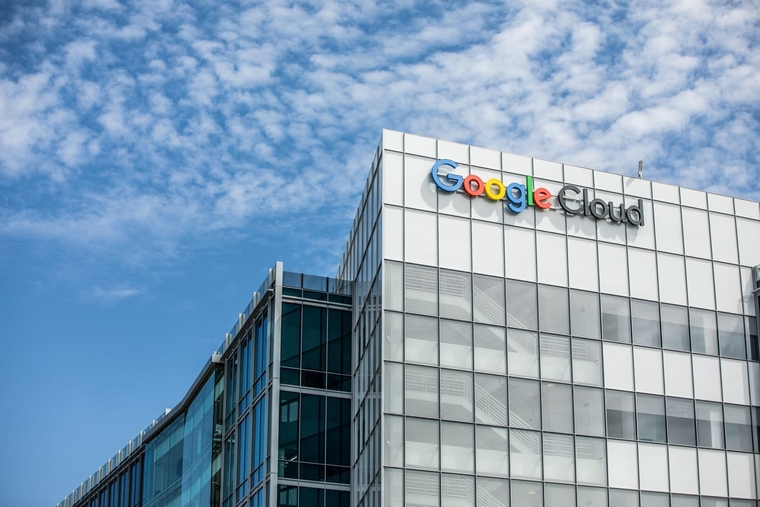 It lays a more secure foundation for organizations and networks, especially for those using other Google Cloud services. Therefore, Google Cloud VPN does not take precautions to protect its users outside the specified context. Another interesting feature is that this service battles the limitations of every IPSec-based VPN. As a result, the service uses the 3Gbps bandwidth, more suitable for smaller organizations. As for the Google Cloud VPN pricing options, they depend on the location of the Cloud VPN gateway and the number of tunnels per hour. Additionally, instead of paying a regular subscription fee, the cloud VPN focuses on pay-per-use.
Other major players in the cloud VPN market take a similar, highly-oriented approach. AWS VPN and Azure VPN Gateway follow comparable patterns, making them suitable only for their cloud-based platforms.
Why businesses choose Zero Trust access model
Some security experts lean towards the Zero Trust model instead of regular or cloud VPN due to its flexibility and high-grade security. This type of access works on the principle of "never trust, always verify." Therefore, Zero Trust prohibits access based on user permissions, verification, and authentication.
The application of this model is easy, making it less challenging to create a united protection system for all users, apps, data, and devices. It also prefers to grant users the least amount of access necessary to complete a specific task. On the other end, multi-factor authentication also works wonders on confirming that all external and internal connections are trustworthy.
This migration to the Zero Trust model reveals the innate issues that the traditional and cloud VPN have. Nevertheless, the best strategy is to have them both working hand in hand to offer the highest level of security possible.