Set up VPN client on Android
Anton P. | April 03, 2020
Gone are the days when what you did on the internet was no one's concern. Luckily, a VPN client is what can make the internet perform just how you like it. Whether you are concerned about privacy, or want to find your way around geo-restrictions, a VPN should be your go-to.
What is a VPN client ?
A VPN client is a software-based technology that establishes a secure connection between you and a VPN server. VPN client is a software on your device with all preset configurations, which means you can use it immediately. Since your connection is encrypted through a VPN tunnel, nobody is able to intercept or alter your communications.
There are a lot of appealing reasons why to use a VPN client. Virtual Private Network protects your browsing activities from the prying eyes of your internet service provider, government, or bad actors of any kind. A VPN client also hides your IP address and changes browsing location. Instead of your real location, the websites you visit will only see the location of the VPN server. This way, you can circumvent censorships that your local network or country impose.
How does a VPN work?
After you download VPN client and establish a secure connection, the following happens:
The VPN client on your device encrypts your traffic and sends it to the VPN server.
The server encrypts your data and sends it to the internet.
Server receives a reply, which initially is meant to you, the user.
It encrypts the reply again and sends it back to you.
The VPN client on your device decrypts the data so you can understand and use it.
How to download Atlas VPN client on Android ?
The Atlas VPN client for Android is the fastest and easiest way to set up the VPN connection on your device. To ensure the extra-strong protection of your data, Atlas VPN runs on the IKEv2 protocol and WireGuard, combined with the robust AES-256 encryption. The application is compatible with Android 5.0 and newer: Lollipop (5.x), Marshmallow (6.x), Nougat (7.x), Oreo (8.x), Pie (9.x), and Android 10. Here's how to get free Atlas VPN client:
Refer to Google Play Store and tap Install on the page for Atlas VPN.

Once you've installed the application, tap to open it. Since there's no registration required, you are ready to connect!

In the free Atlas VPN client version, you can pick one of the 3 free locations: New York, Los Angeles, Amsterdam.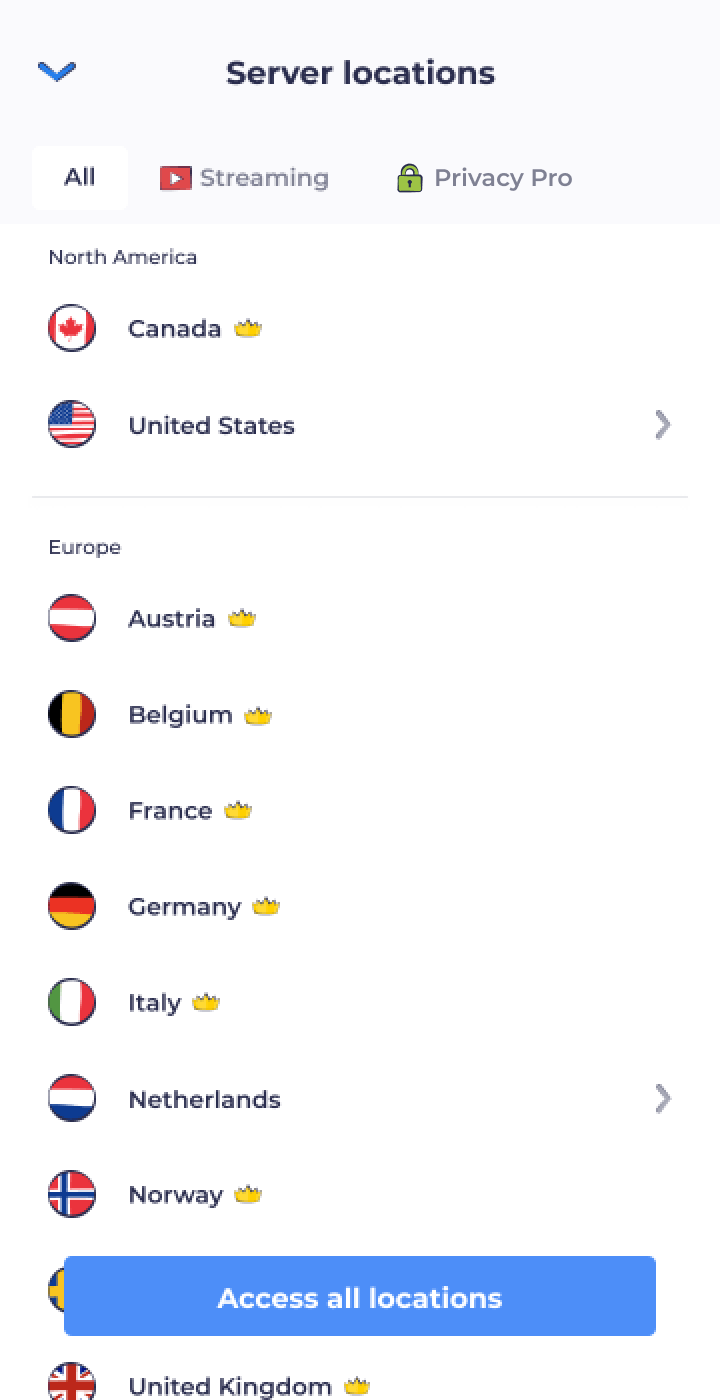 If you need more options, you can upgrade your app to a Premium version at any time. You will get not only full access to all Atlas VPN servers, including ultra-secure PrivacyPro servers and servers optimized for streaming but also many other advanced features, like SafeBrowse and Data Breach Monitor.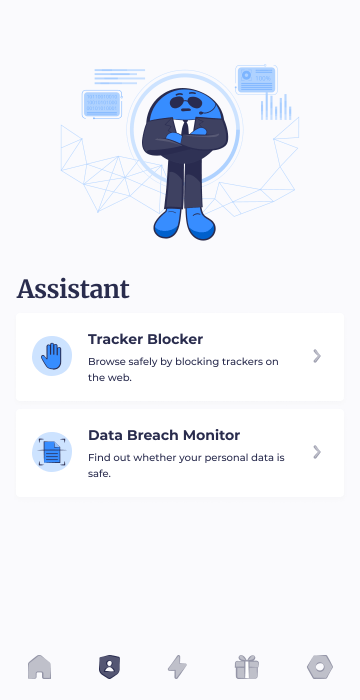 Want to upgrade? Select the lightning bolt icon, and you will be presented with premium subscription options. Choose the one that best suits your needs.
That's it! You are ready to explore free, unlimited internet with a layer of robust security. Always stay private.