Google Stadia has launched
Edward G. | January 20, 2020
November 21, 2019, Google has launched Google Stadia – an advanced cloud gaming service. Google Stadia provides its own console, controller and a gaming platform. It's supposed to allow you to stream video games fluently in 4K resolution. Critics say it will directly compete with Microsoft Xbox or Sony PlayStation. Will the release of Google Stadia be revolutionary for the gaming community?
What is cloud gaming?
Normally, to start gaming on your console, you pick a game and insert a CD. With cloud gaming, it's different - it runs the game on a remote server and streams it straight to your device. The server could be thousands of miles away from you physically, yet still allow you to play games in crystal clear quality, as long as your internet speed is high enough.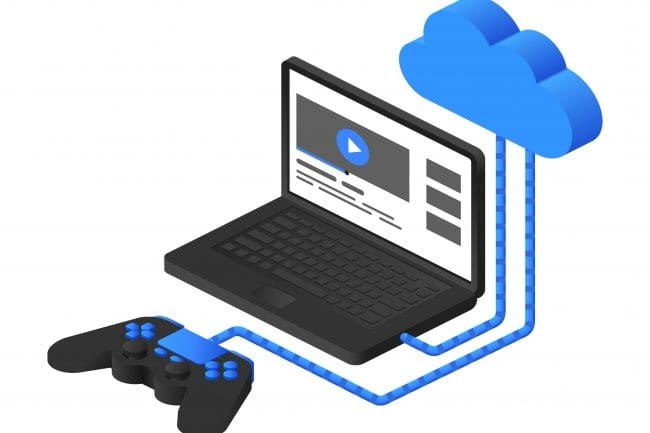 The rocky launch of Google Stadia
March 19th, 2019 or when it all began Google announces Stadia, a cloud-based gaming platform that will remotely stream video games to your devices. And that's not all – you'll also be able to Youtube videos in 4K quality or use Google Assistant with a single press. This feature is groundbreaking for the gaming community: it's supposed to let you play alongside your favorite Youtuber live without any interruptions. You'll also be able to do the same with your fellow gamer buddies.
Later on, Google announces the pricing for Stadia: $130 for at least 22 games, plus a 10-dollar monthly plan. And that's when things started going downhill. They clarified; the wireless controller won't support playing on TV with wireless headphones on the first day. And, you'll have to use a USB cable into the wireless controller to play on mobile or desktop devices. Then, people who paid for their pre-orders found out their Stadias may not arrive on the day of the release. The last report before November 21st said Google won't be offering the promised referral Buddy Pass system at least for a few weeks. You also won't be getting most of the Google Assistant features or stream in 4K if you use a Chrome PC.
One may say, these are small inconveniences and some good news outweigh them. Plus, Google Stalia will be offering a free subscription later in 2020. A plan or hardware will cost you nothing, you'll only need to pay for a game itself. Yet, Sean Hollister, senior news editor for The Verge, claims Google Stadia didn't deliver the quality service they promised in March. Sean sees the situation as a paradox. He says it's a beta version you have to pay the full price for.
The future prospects of Google Stadia
So, what changes will the release of Google Stadia bring to the gaming community? First off, from 2020, it will be the only free cloud gaming service – you'll get the hardware for free and you'll only have to pay for the games. You'll get to choose from 44 games, with such highlights as Cyberpunk 2077. For an extra fee, you'll also be able to get additional features, such as playing with wireless headphones on. Or, sharing gameplay captures to Youtube and being able to cross-platform voice chat.
But that's not all, Google Stadia has some huge plans for the service. Sometime in the future, Google suggests you'll be able to play and stream on Youtube both in 4K. Or, it will allow starting a game by clicking on its Youtube ad. Finally, Google Stadia will be launching their own games. Yet, none of these plans have an estimated time frame.
So, will the release of Google Stadia be revolutionary? It looks like, Stadia will bring positive changes for our gamers on Youtube. With some impressive features, Youtube creators will be able to produce high-quality content and make your gaming experience better.