Finding a VPN for travel to stay secure overseas
Anton P. | August 19, 2020
VPN for travel has become just as necessary as a passport or plane ticket. Tourists swiftly move when sightseeing in an attempt to explore all the foreign setting offers. During this transition to new surroundings, people will likely rely on web mapping services. Additionally, tourists will search for the best locations to visit, train schedules, driving directions, etc. For all this to be possible, you need internet access. If you associate trips with the hunt for free Wi-Fi, consider a VPN for traveling.
Why do you need a VPN for travel?
You can improve both international and local trips with a VPN for travel. Yes, traveling abroad is much more problematic. In some cases, you won't be able to use your cellular data due to expensive plans. Naturally, you will look for the next best thing: free Wi-Fi hotspots. For instance, airports offer around-the-clock connections for passengers and visitors. According to a survey, 87% of US citizens have used readily available public internet. An even more concerning statistic is that 22% of surveyed people access banking accounts via unprotected networks.
So, spots with free Wi-Fi work like magnets: they tempt travelers to log in, and hackers to exploit them. Even if you understand the dangers of public Wi-Fi, the circumstances might work against you. A feeling of emergency and urgency can occur during local trips as well when you accidentally run out of cellular data. Luckily, a VPN for travel incubates your browsing and data to prevent any leaks. Even if you decide to connect to a public Wi-Fi hotspot, privacy-related issues will no longer be relevant.
Benefits of having a VPN for traveling
Security anywhere, anytime. As long as the VPN application is active, all your browsing is private. Not even your ISP (when using cellular data) won't be able to track your activities during trips. Hence, a VPN for travel will stand guard throughout day and night.
Access to more content. Visiting a heavily censored country that imposes strict regulations on browsing? A VPN for travel allows users to manipulate their virtual location attached to IP addresses. So, browse through the servers to find the best-suited whereabouts. However, bear in mind that in some countries, using a VPN can be an offense. So, check the governments' policies on the use of such software.
Lower prices on holiday deals. A VPN for travel might even get you a sweeter deal, be it a ticket home or a rental car. Some vendors adjust their prices according to consumers' geo-locations. Usually, this price difference happens after a thorough analysis of countries' spending power.
Protection of online bank accounts. You need to ensure that your connection to the internet is secure, encrypted, and hidden from malicious entities. A VPN for travel will execute its primary goal and withstand intrusive actors or hackers' attempts to steal financial data.
Ability to connect to any public Wi-Fi spot. The concerns about connecting to a free internet hotspot fade after you connect to a VPN for travel. Instead of panicking when you run out of mobile data, you can connect to any readily available network.
How to pick the best VPN for your trip?
Variety of available servers. You should have enough options to switch between locations. Whenever you need to access a specific service, a VPN for travel should have the necessary place.
Does not infringe performance. VPNs might slow down your internet connection slightly, but the difference is usually close to unnoticeable. In some scenarios, a VPN for travel can bypass bandwidth limitations. Hence, your internet speed might even improve if your ISP performs bandwidth throttling.
Ease of use. A VPN for travel should be beginner-friendly, meaning that anyone can use it. You won't need any technical how-to to connect to servers: all happens seamlessly in a couple of taps.
Resistance against IP and DNS leaks. Besides offering versatile servers and convenient interfaces, a VPN should excel in protecting your digital identity. While the data encryption and encapsulation might occur, they might not be immune to leaks. So, choose a tool that has a built-in anti-leak protection.
We combine all these values and manifest them through Atlas VPN. It is a wallet-friendly option for securing all communications during your travels. Atlas VPN for travel will ensure you get the best deals, connect to public Wi-Fi safely, and protect your private data from suspicious entities.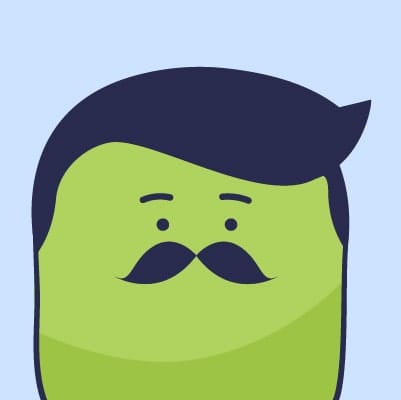 Anton P.
Former chef and the head of Atlas VPN blog team. He's an experienced cybersecurity expert with a background of technical content writing.