Delete iPhone location history and prevent tracking
Anton P. | July 16, 2020
iPhone location history logs all of your movements from point A to point B. If you open this feature on your phone, you will see the paths you took and favorite hangouts.
The IT industry knows that people bring their smartphones everywhere. Hence, it is the best tracking instrument, allowing online services to keep tabs on your visited locations.
While Apple has made impressive strides towards privacy, some of its tracking practices are not as fantastic. iPhone location history is one of the built-in features that stir the pot.
How does the iPhone location history work?
iPhone location history provides a transcript of the locations you go to and the frequency of these visits. This history displays users' whereabouts minute-by-minute, hiding as the "Significant Locations" among other settings.
While useful to people who want to retrace their steps, this feature can be an eyesore for more privacy-concerned users.
However, Apple defends iPhone location history by reassuring that it does not reach Apple's databases or storage. Instead, the tech giant applies end-to-end encryption on these records and keeps them on users' devices.
Why does Apple engage in such location-tracking then? The main purpose of iPhone location history is to provide users with personalized content, accurate Memories in Photos, and other benefits.
While Apple claims that this information remains in a private vault, such tracking is not acceptable to all users.
How to get rid of iPhone location history
iPhone location history helps to provide transit directions or present local recommendations. However, it is a far-reaching feature, and a violation of privacy for some.
It is comforting that you can erase all the location-related records. iPhone location history is not the easiest to find as you need to dig a little deeper into the settings. So, if you want to remove all the logs, follow these steps:
Open "Settings" and find the "Privacy" section.
You should see a "Location Services" sub-section.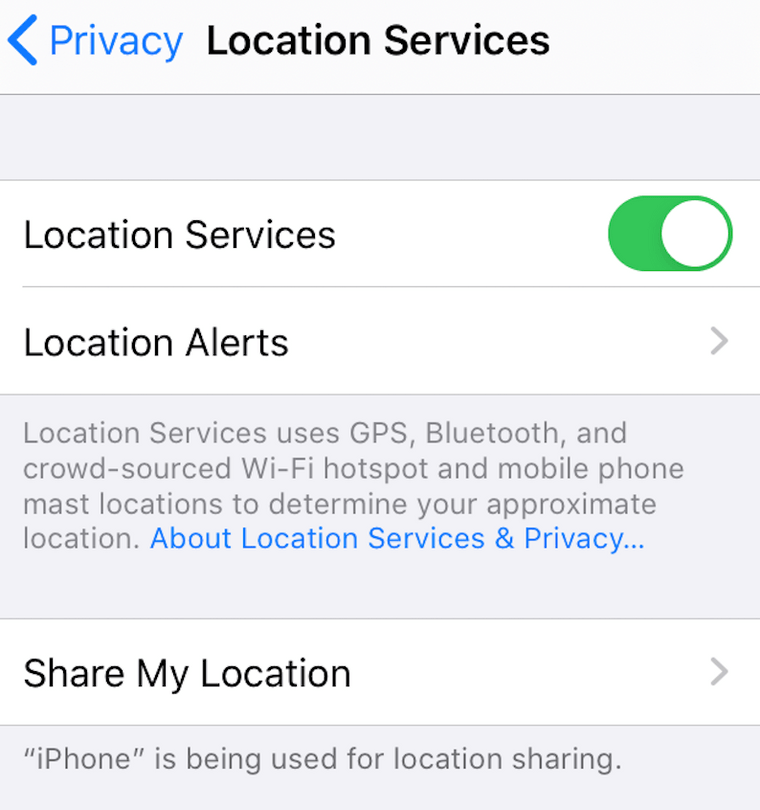 Locate "System Services" and click on it. Now, you can review all the built-in apps that use your location to improve or provide services. Turn on/off such settings according to your preferences.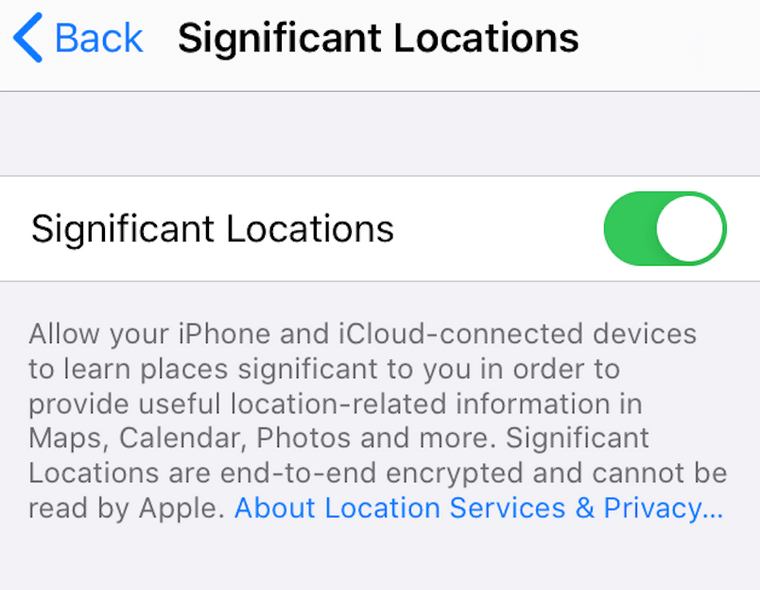 Find "Significant Locations." You might need to verify your access by providing your Apple ID or Touch ID.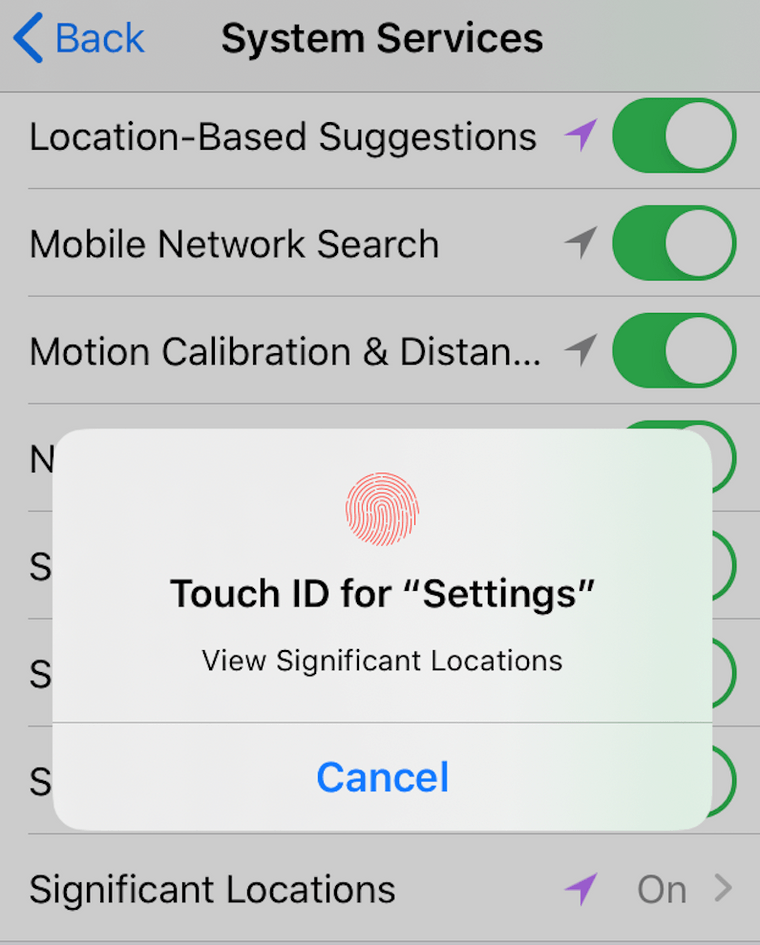 Finally, you can manage all the places recorned in iPhone location history. Click "Edit" or "Delete" buttons to get rid of specific entries.
You can remove all the records by clicking on the "Clear history" button.
Of course, you can disable the "Significant Locations" feature to prevent tracking permanently. Simply swipe the bar to the left, and the iPhone location history will no longer fill up with records.
Preventing Google from tracking you
Google is also no stranger to tracking its users' whereabouts and routes they take. While the first iPhone location history only presented your favorite spots, Google Maps records all your movements. It shows how you traveled from one location to the next. Google enables this feature by default, and you need to turn it off manually. Recently, Google reported its decision to delete all location records after 18 months. You can also perform this action by following these guidelines:
Open the "Google Maps" application. Click on the "Menu" icon.
Tap on "Settings" (seen as the cog icon).
Find the "Personal content" section.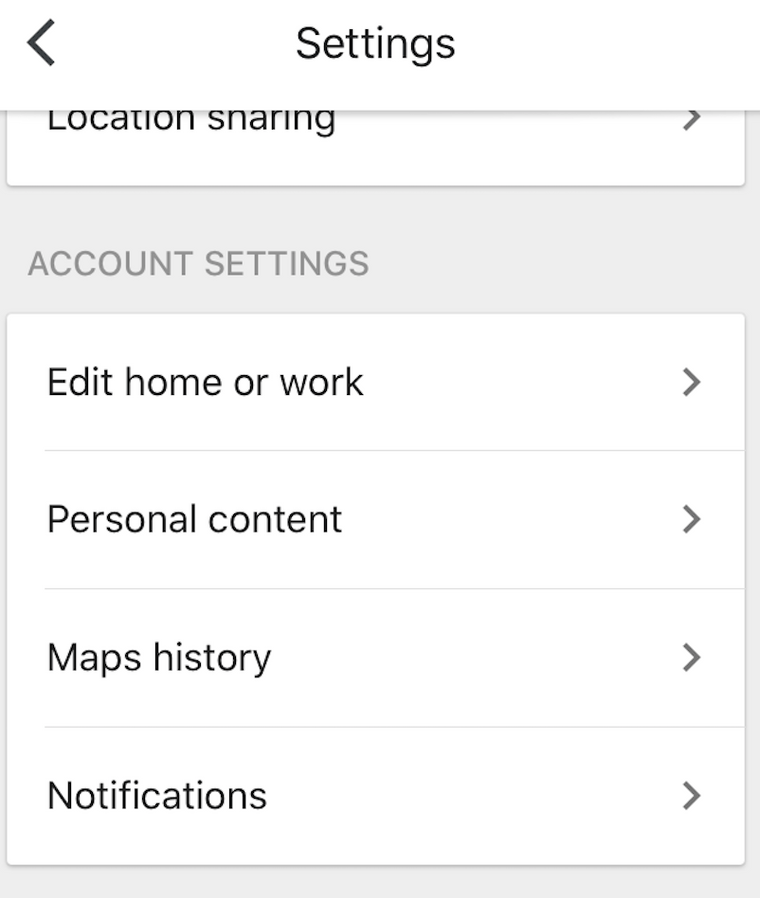 Look for the "Location Settings" subsection. Under it, you should find the "Delete all Location History" option.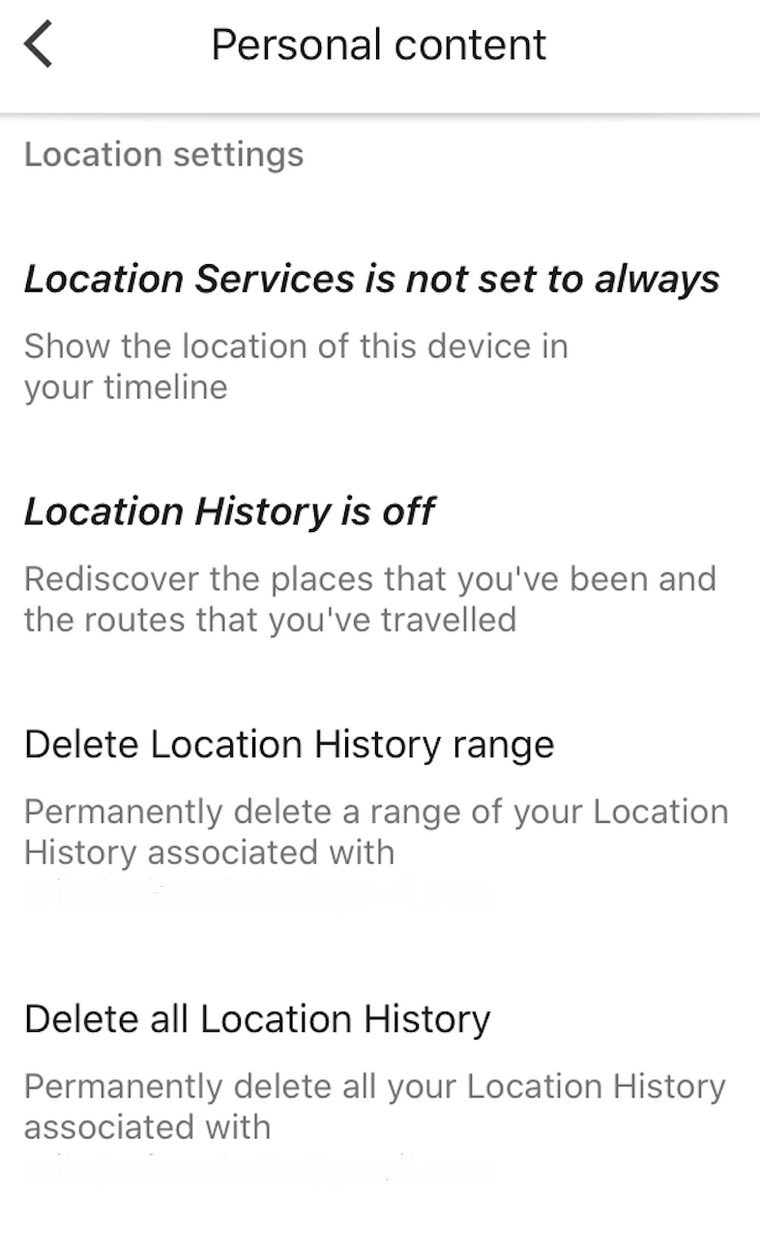 Once your selection prompts a pop-up requiring you to verify your choice, mark the checkbox, and click "DELETE."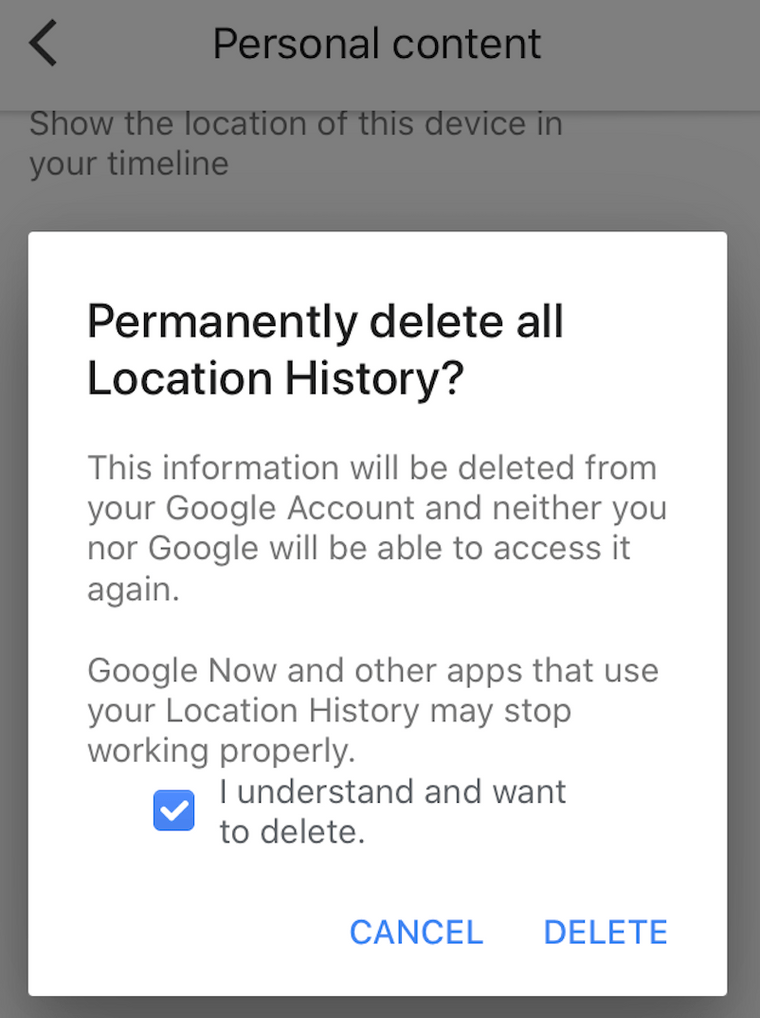 You have successfully removed all the location-related information Google had.
After wiping this iPhone location history, ensure that Google will no longer have the privilege of following you around. Return to "Location Settings" and find "Location Services." Next to "Location," pick "Never."
Protect your data even more
Removing iPhone location history is one of the easiest ways to guarantee that your smartphone does not work as a tracker. However, your IP address already reveals a lot about you.
For instance, websites you visit learn your approximate location. Then, they can make adjustments to content or prevent you from accessing a significant portion of sites.
The good news is that you can reroute and encrypt traffic to protect it from hackers and other snoopy entities. All it takes is a reliable VPN preventing vendors, websites, marketers, and government agencies from tracking you online.